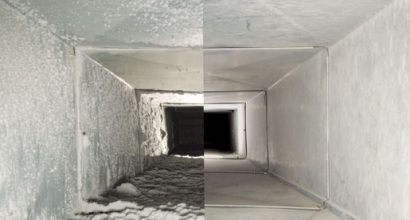 Duct Cleaning
Dust aggravates breathing problems, causes burning eyes and itching skin, and makes allergy problems worse. Health agencies, doctors, and scientific reaseachers claim that airborne dust may be one of the worst causes of heal-related problems. According to the EPA, indoor air can be up to 70 times more polluted than outdoor air.
Did you know that common house dust is more dangerous than outdoor dust? It has bacteria, pollen, skin flakes, decaying organic matter, fungi, hair, dust mites, viruses, textile fibers, residue from chemicals, and many other contaminants. In addition to health problems, contaminated air costs you money. Dirty air soils wall coverings, carpets, upholstery, and clothing.
The solution is a thorough air system decontamination performed by a qualified technician from R&L Enviorcare. There are several steps to air duct decontamination, the first being debris removal. Your system will require additional steps for a full decontamination. This includes cleaning the air handler and applying sanitizers and sealers to the duct system. The R&L Enviorcare technician can explain the different steps and advise what your home needs.